EXCLUSIVE PAPER TABLE SETTING PRODUCTS FOR ALL OCCASIONS
Whether you're hosting a birthday party, a wedding, or a corporate event, Place Matters has the perfect paper table setting products for you.
We offer Large Discounts For Bulk Purchases.
At Place Matters, we want to offer you the best value for your money when you buy our paper table setting products. That's why we have a special discount system that rewards you for buying more. The more you buy, the more you save. The same applies to our other paper table setting products
Our Products are a great option for those who want to add a touch of luxury to their table setting while still keeping costs reasonable. The matching products also provide additional choices for coordinating and personalizing the overall look of the table.
Our Products are Proudly Designed and manufactured by us
At Place Matters, we are proud to say that we design and manufacture all of our paper table setting products ourselves. We have a team of talented and passionate artists who create original and beautiful designs for our products.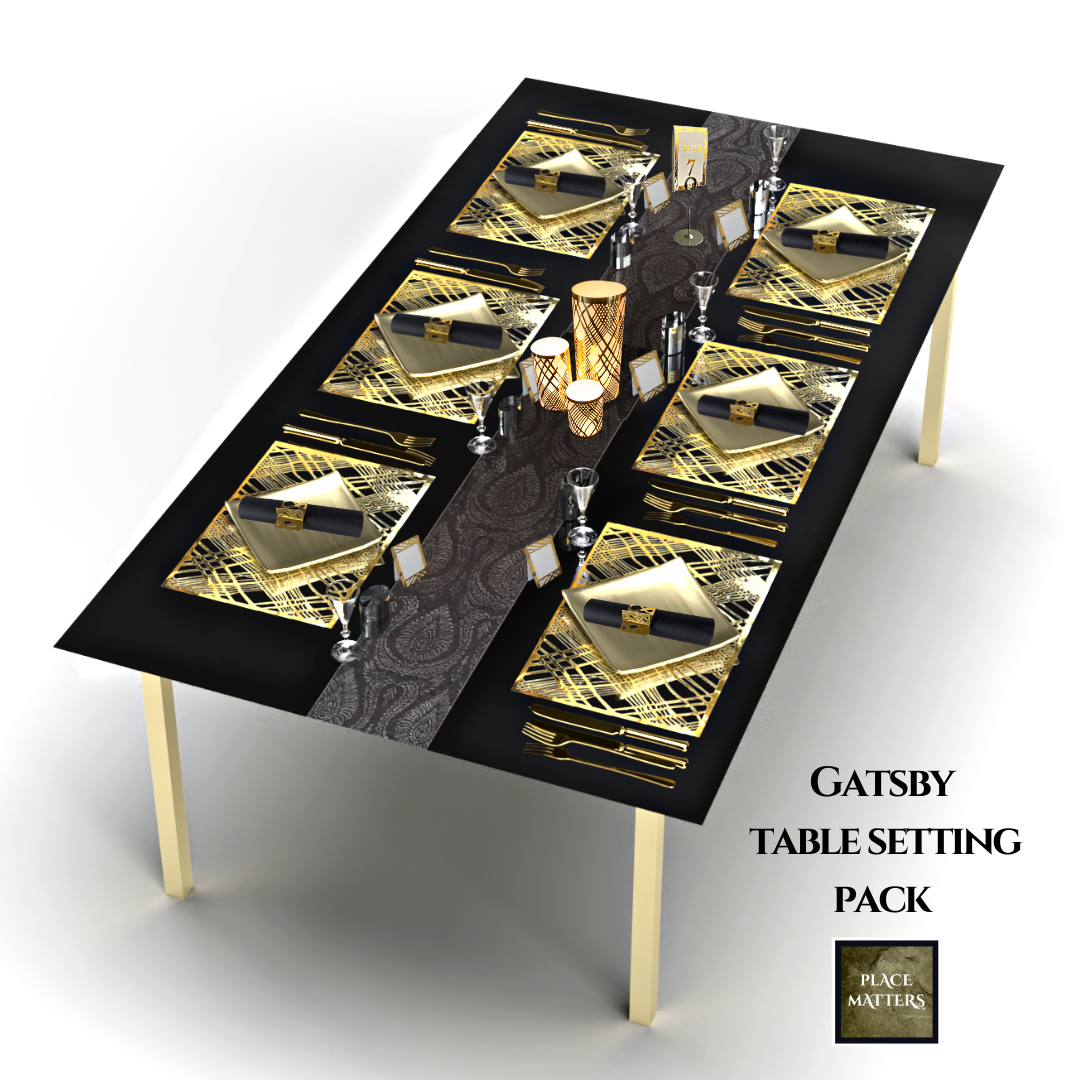 Table Setting Pack for 10
We have included our new Velvet Gatsby Table runner in our Table Setting Packs, Click button below to see more
Gatsby Table Setting Pack Details